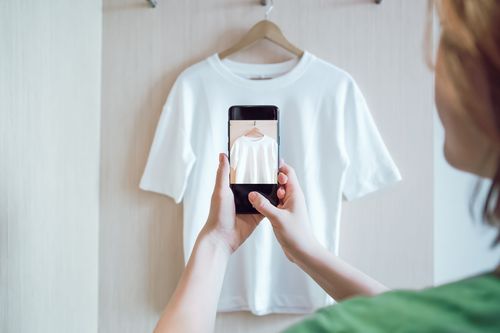 How to Build the Perfect Listing to sell online
At Shopiago, we want your Ecommerce listing to sell and we want you to get as much as possible for it. You've got items that people want, and our job is to help you get them into the biggest marketplaces on earth so pre-loved items can go to a new home, not a landfill site. Sites like eBay, Etsy and Shopify will put the things you're selling in front of potentially millions of eyeballs, all of them looking for quality second-hand goods. That means you can sell your stuff faster and for top prices. There are two downsides to online marketplaces: you're likely to be competing with other people selling similar things, and it can be hard to get your listing found among the thousands of other options. That's why you need to become an expert in listing. Read on to find out how...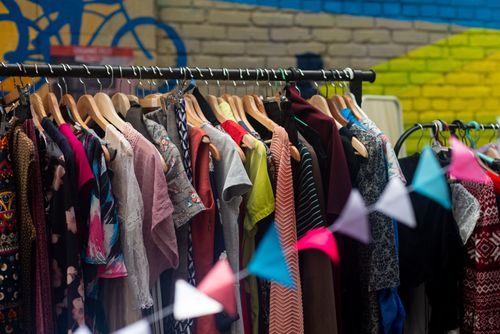 How to list clothing for online selling
'Edit' has become a buzzword in fashion circles. And when it comes to online charity clothing sales, the importance of editing your choice of items and your listing is crucial. Clothing is the highest revenue maker for charity shops, it's relatively easy to package and post (although Collect in Store is also an option) and it has environmental benefits. According to Clothes Aid, 350,000 tonnes of wearable clothing goes into UK landfill each year. That's £140 million worth that could be recycled, reused and have a positive impact on charities' fundraising efforts.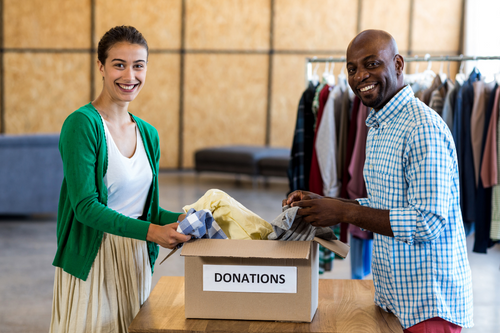 Why it's important to motivate your shops to sell online
One element of retail fundraising for charities lies at the very heart of this model: the shops. And that remains the case as you take your sales model online. At Shopiago, we want to help charities maximise this core resource in the move to ecommerce and use it to their full advantage. That means motivating individual shops for the wider good of the charity and its cause. And to ensure more items go to new homes, not to landfill.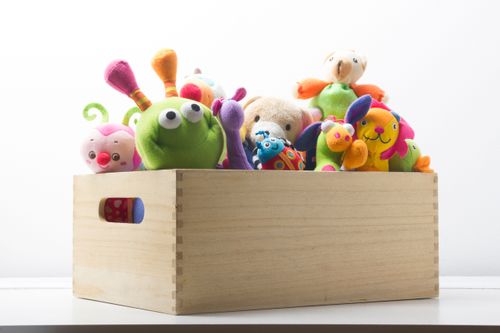 Spotting trends when selling online
In June 2021, the delayed Euro 2020 football championship finally took place. Sports fans who had waited an extra year to watch their national team vie for the trophy took to online marketplaces in search of deals – clothing, memorabilia and technology being among the biggest sellers. Shopiago's data showed this trend clearly, with an increase in listings and sales for sports memorabilia in June. Listings were up 124%. There was a 105% uptake in sales. Sellers who had identified that the Euros would create additional interest in football-related items had listed relevant items and were primed to sell, and achieve the best prices.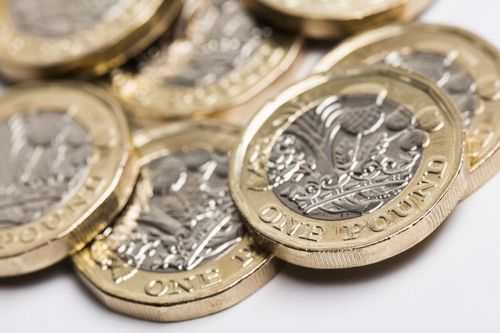 How Shopiago can help you maximise your Gift Aid potential
In case you've forgotten how important Gift Aid is to the third sector, £1.4bn of additional funds were claimed through the government scheme in the 2019-20 tax year, benefiting 71,350 charities. That's an average of nearly £2,000 per charity. And they're not even claiming all of it. At the last count, the government reckoned more than £560 million of Gift Aid had gone unclaimed, largely through simple administrative mistakes and human error.
Photography tips to help your charity sell on eBay
With 187 million users, opening a 'virtual' charity shop on eBay is a great opportunity for you to raise more income for your cause. But with an average of 1.6 billion items listed on eBay at any one time, your listings need to stand out amongst the crowd and show your items at their very best. The photographs of your items are often the first thing that grabs a buyer's attention, so it's important to get them right. In shops, your customers have the opportunity to pick up your items, to feel the quality, check labels or branding and to examine the condition. This is particularly important for second-hand items and helps buyers make informed decisions about whether or not to part with their cash. Online, this obviously isn't possible. However, with good photography you can replicate the in-store shopping experience and help your items fly off the virtual shelves. You don't need to be a professional photographer or even have a professional camera. By following some simple rules, you can help make your online listings a success. Here are our top tricks and tips for taking photos to help your charity sell on eBay.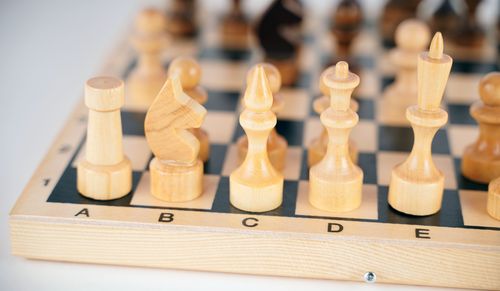 Which items should your charity list and for what price?
Your shop is full of things that people want, but you can't list all of them online. So how do you know what to list? And once you do, how should you price them? To answer these questions, you need to engage in research. You will have your own (anecdotal or formal) findings on what sells well in shops and that can be a good marker, but listing items for re-use on ecommerce sites such as eBay, Etsy and Shopify may throw up different trends entirely. When it comes to pricing, you need to think about not only how much you'd like to get for your item, but how you're going to sell it. Should you auction it to the highest bidder? Or set a fixed price? There's no generic 'right' answer to these questions but with a little research you can turbocharge your online sales power.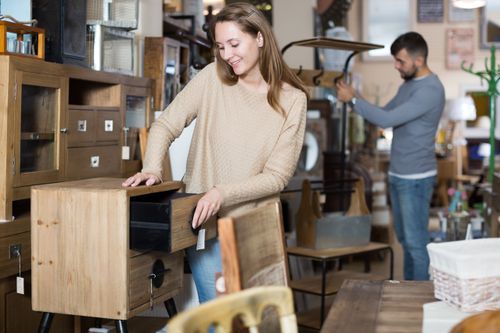 Why Collect in Store matters in online selling
Online selling became synonymous with delivery because the biggest successes of early ecommerce were not traditional bricks-and-mortar retailers. But the tide is turning back towards Collect in Store, driven by a number of factors, and the travel circle is widening as buyers decide if the effort of the journey outweighs a delivery process that has the potential to become more difficult. Some buyers are even opting to send their own courier to collect items, rather than make the journey themselves or rely on the offered delivery service.